If there is one style of game that everyone likes, apart from party games, it is skill games. Who doesn't remember their childhood making impossible constructions with pieces of the most diverse shapes?
At KLEFF, this type of game has always been the rage. Possibly the first game we tried in this style was Jenga (confess, you have played it 1000 times!), one of those classic games that even the least gamer have in their toy library. In this post you will find some of our favorite modern board games of skill. Let's start!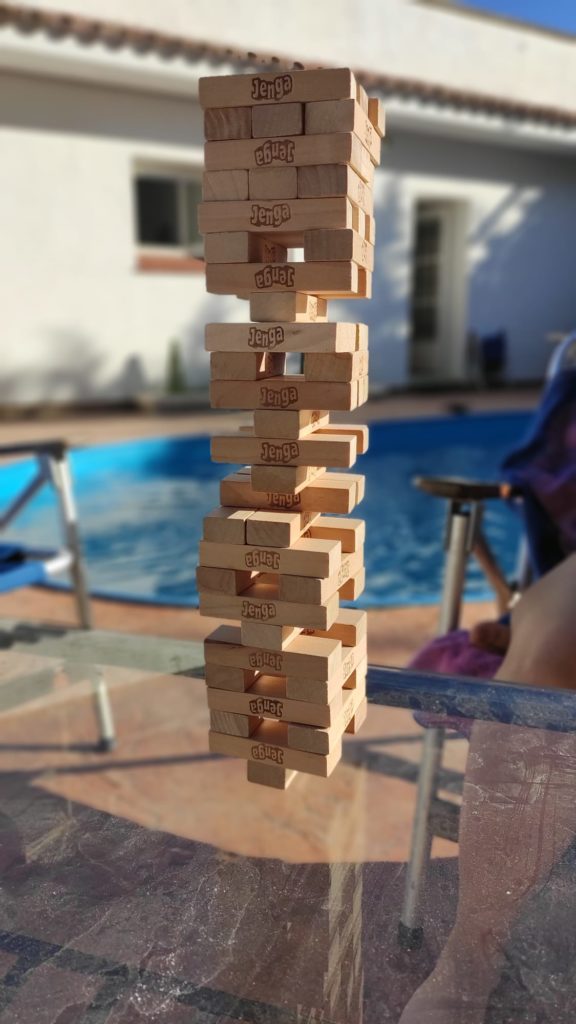 Probably the first game that made us really fall in love with this mechanic. It came to our toy library by pure chance as a birthday present from Pau. Let's put ourselves in context: we are emerging street artists and we want to create the best works of art to gain more followers (on Instagram?). This game by Ludonova proposes a journey through various cities around the world with very different challenges: build the tallest work, do not collapse the common work, pass cards to the players, and so on. The pieces are very curious and sometimes they can make it very difficult for us, can you imagine trying to make a tall work of art with a completely flat piece, with a float or with a spherical shape?
Although there are several versions of this game, adapted to different age groups, we will stick to the full version. In this Haba game our objective is to level up (or more precisely, floor) our hero. Our opponents, also super heroes, will not make it easy for us, nor will the spider monkeys. In this game, in addition, we must take into account the balance effect: a monkey placed on a floor can make the whole building collapse and thus our aspirations to be the new Batman or Spiderman are defenestrated.
Putting pieces on top of each other may seem like a chore for a ninja, right? You have to do it stealthily and very carefully. This fun proposal from TCG Factory puts us in the shoes of some ninja apprentices, with a box nicely decorated as if it were a dojo. Its mechanics is very simple: various mini-games or challenges in which we have to fulfill the missions proposed to us 1 vs 1 or group. With very few components (10 black meeples, 10 white meeples and 10 wood) we have a wide variety of options: place a meeple on each of our fingers, rock paper or scissors, make the meeples fall in a certain way, and so on.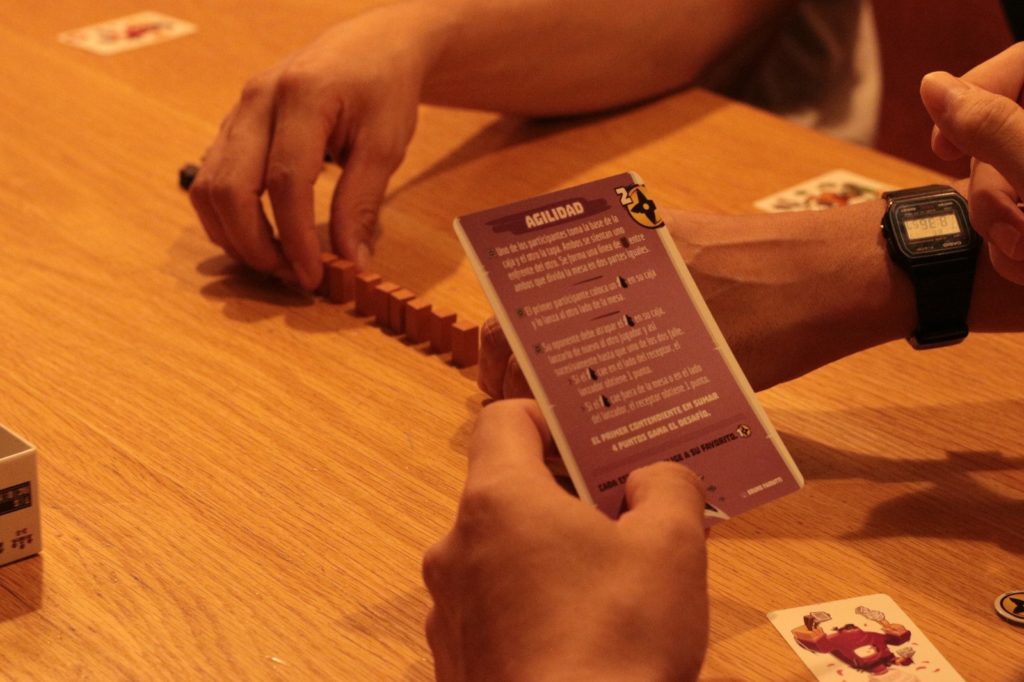 The illustration on the game's box reminds us of Dixit or When I Dream, but it has nothing to do with them. As the name of the game indicates, our mission is to ascend to the moon. How do we do it? With some funny stairs that we will have to place in a premeditated way and with a lot of imagination. This game is one of the ones that Bernat always brings to our get-togethers and it is always a good ice-breaker to start the game night.
Tinderblox and Kittin
This post has been inspired by these two new releases from Maldito Games, which just arrived a few minutes ago! Two games that come from a successful Kickstarter and come with a very portable metal box with very curious themes: making a bonfire and building a pile of cats. Adorable meeples kittens, aren't they?
Do you know any other games of skill?
Follow us on instagram to see more photos of our activities: www.instagram.com/kleff.bcn
Join our Meetup community: https://www.meetup.com/es-ES/kleff-top-events-in-bcn