Humans are visual beings by nature. What does this mean? That we fall in love with what we see, if it doesn't appeal to our eyes we are not interested in it. The same thing happens with board games, if the cover doesn't attract us, we don't buy it or try it. Or not?
In our meetings it has happened to us that there are games that hardly see a table. Unknown titles, unattractive cover art, inaccurate back cover description… In this article we will analyze some visual aspects that capture the attention of board game fans.
Illustrations
As we have just pointed out, the cover is a crucial aspect to fall in love with a game. Illustrations have a relevant function, they should complement the theme and can be of help to develop the game mechanics. They suggest ideas, concepts, scenarios or characters. Sometimes, texts are in the background (see the example of eurogames with visual guides of the actions, for example) so the visual section takes an important weight in the development of the games.
A game that caught our attention for its visuals was CuBirds (Maldito Games / Catch Up Games). Have you seen how cool the birds with cubic shapes are? Undoubtedly, in this game, the title and the visuals match.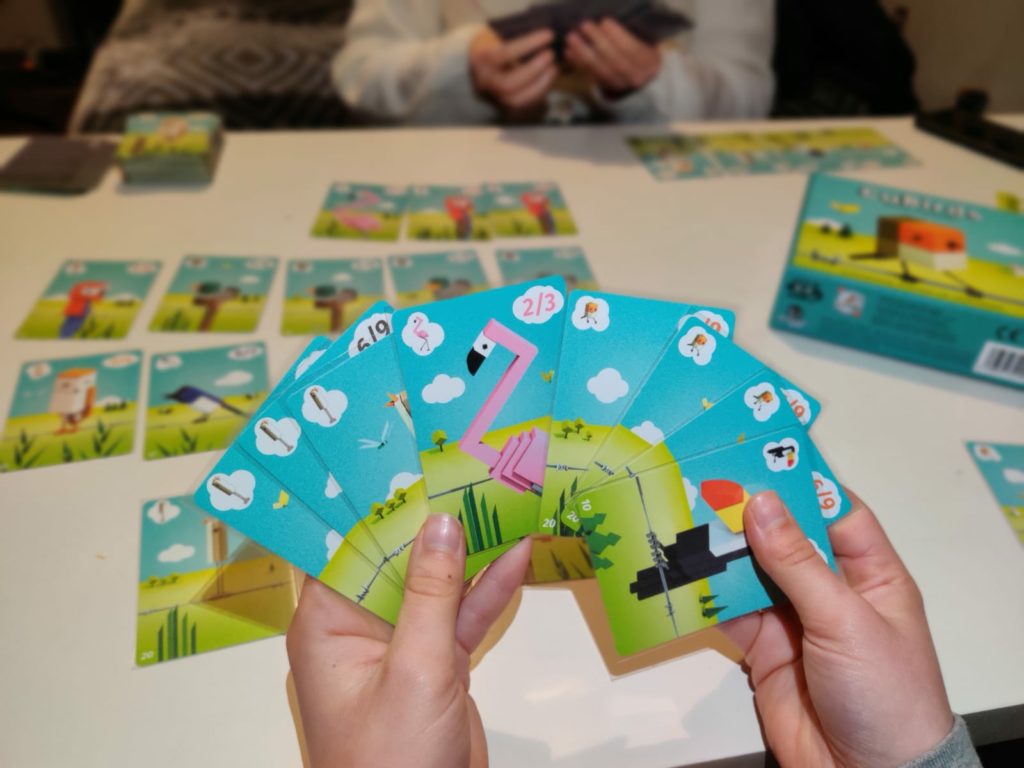 Components
Besides the art itself, well-produced components add a lot to the games. In games where, for example, pieces are used to recreate certain scenarios, pieces that evoke the theme of the game are essential.
One of the games that attracts a lot of attention is Santorini (Roxley Games). In this abstract game, which can sometimes remind us of chess, the pieces that represent the floors have a superlative importance. Can you imagine the game with poor quality components or that the board where the island is located fails to recreate it?
Another game that manages to get us into the theme is Sagrada (Devir Iberia). In this case, all we need is a board in the shape of the stained glass windows and a handful of colored meeples (bright!) to get the feeling that we are the new Antoni Gaudí, the illustrious modernist architect of Catalonia.
Let's not forget the meeples. Those little figures that represent the players. By the way, did you know the origin of the term "meeple"? Here Don Meeple explains it to you. Draftosaurus is a game that has managed to play perfectly with the theme (dinosaur amusement park) by introducing some nice colored dino-meeples. Recognizable, right?
What do you think? How important is the design or arts in board games?
Follow us on instagram to see more photos of our activities: www.instagram.com/kleff.bcn
Join our Meetup community: https://www.meetup.com/es-ES/kleff-top-events-in-bcn