After giving you some tips and suggesting how to choose a game and not die trying, we are going to talk about some of our favorite board game stores. It is not a ranking of the best table game stores in Barcelona, ​​but they are where we have bought the most games for our community or for Pau or André personally. Do you already have the tickets ready?
Mathom Maldà (Carrer del Pi, 1, Galeries Maldà, Local 10, 08002 Barcelona)
If you are from Barcelona you have surely heard of the Galeries Maldà, a mini shopping center located in the heart of Barcelona where you will find various geek stores with different themes: Harry Potter, Game of Thrones, Dragon Ball, One Piece, and so on. You could not miss a specialized board game store. Not just one, but three. Mathom offers us different options to enjoy this hobby in its three locations. In this way, you will find a store dedicated to novelties, another dedicated to outlet and another to wargames. The outlet store has recently been expanded and is probably the largest outlet board game store in Europe, so it is a must if you want to hunt down a bargain.
We like it so much that we have even done some live with Claudia, the person you will find behind the counter. You can see the video about animal board games at this link.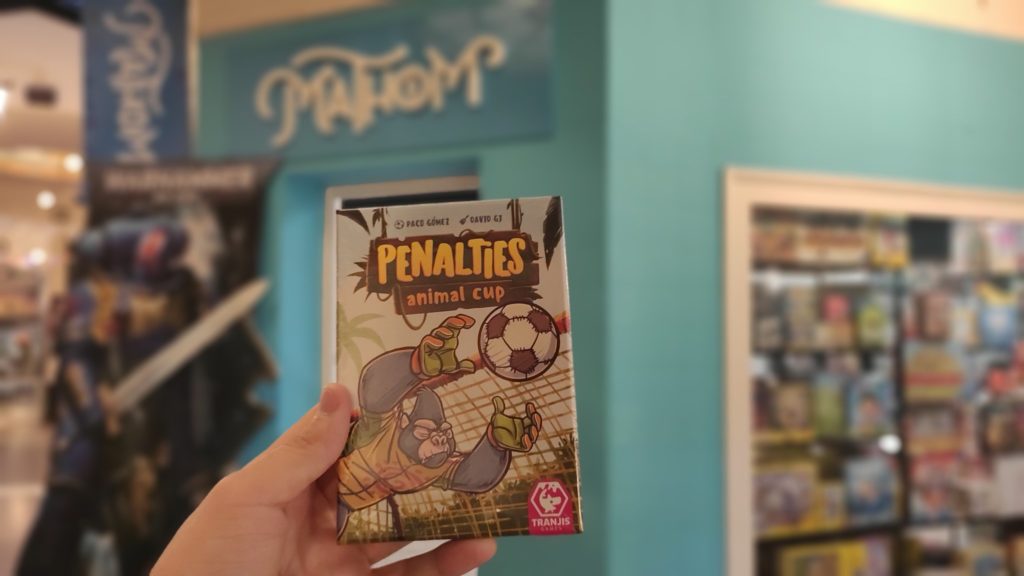 Mono de Juegos (Carrer de Sant Jordi, 5, 08028 Barcelona)
Although we have mainly bought online (plus its subsequent collection by hand), it is one of our favorite stores. Why? Easy: Pol offers us a very close and personalized service. On his website you can find the latest news along with games that have been on the market for some time at a more adjusted price than usual. In addition, for the most undecided, you will find different categories with recommendations to expand the collection of games such as family games, games to play as a couple, essentials, and so on.
One of its strengths is, in addition to the direct line with the person who manages the orders, it is the fact of helping you find certain games. In our case, we have asked for a game that we could not find anywhere and Pol has obtained it for us.
You will find Mono de Juegos in the Sants neighborhood, in an area very accessible by public transport.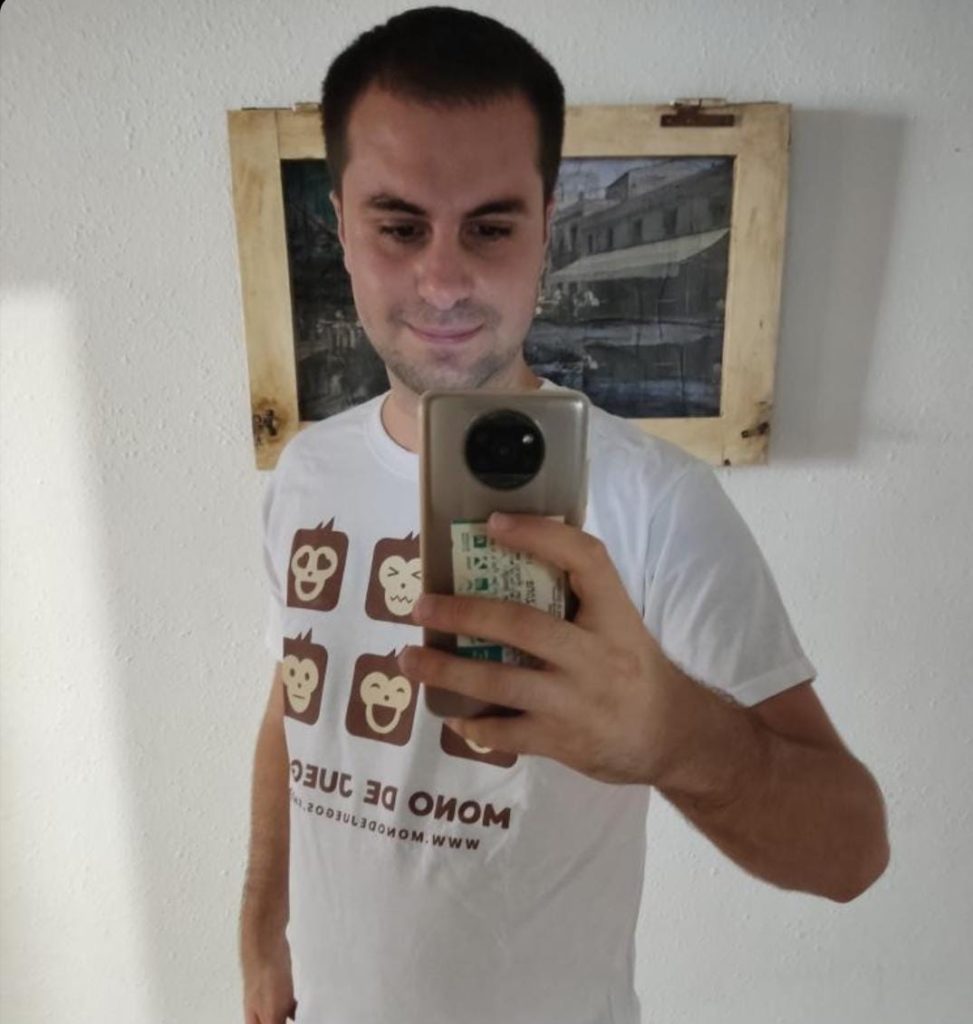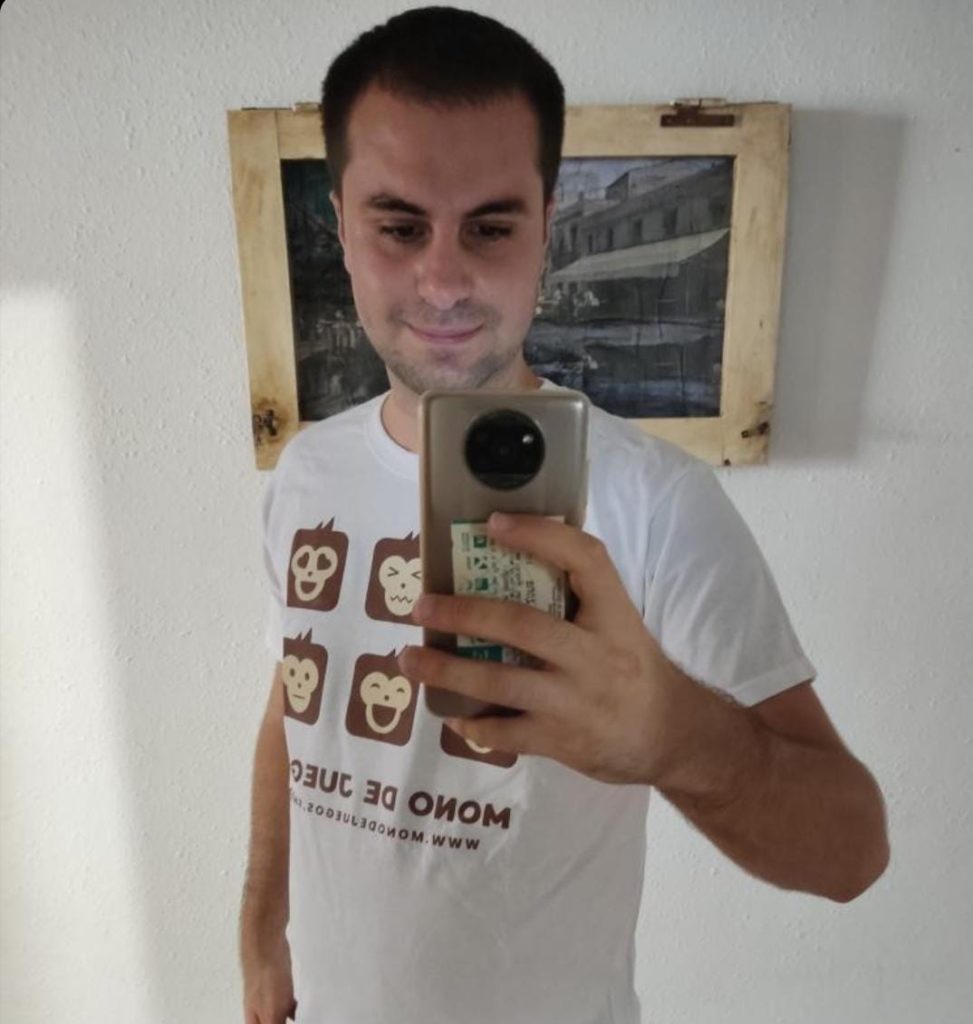 Kaburi (Passeig de Sant Joan, 11, 08010 Barcelona)
It is surely one of the best known shops in Barcelona since they have been offering fun to their customers for many years.
In this store you will find one of the widest selections of board games, they also have a small section of second-hand board games for the tightest pockets. In addition, it has a bar space where you can try the games we just bought along with a Coke and a huge room on the lower floor where you can spend the afternoons playing.
Right next to it you can visit Kaburi Lab (Carrer d'Alí Bei, 10, 08010 Barcelona) a space dedicated to games by Spanish authors and some with special prices. If you live in Sants, you can also visit their store at Carrer de Sants 17, 08014 Barcelona.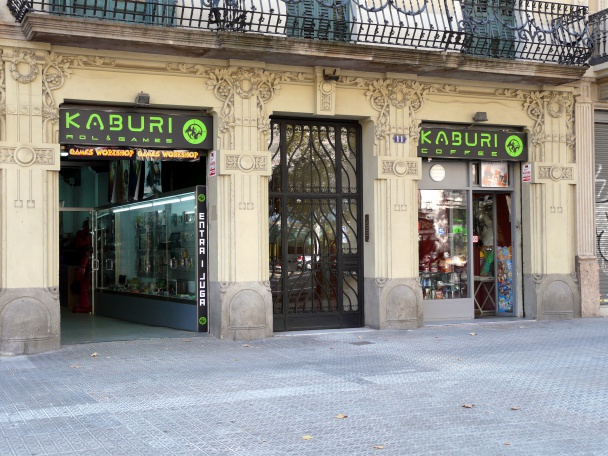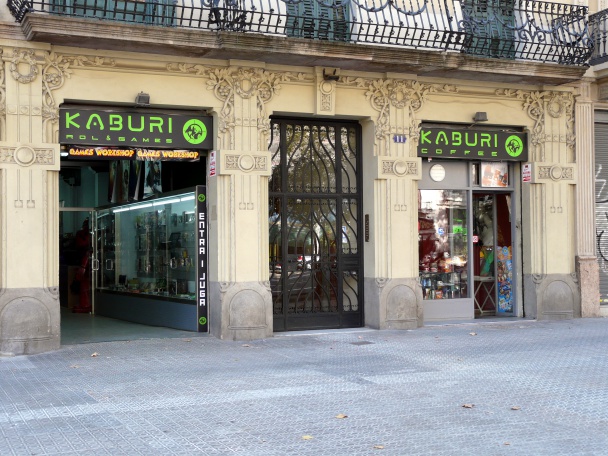 Gameria (Carrer d'Ausiàs Marc, 52, 08010 Barcelona)
One of the important spaces of the Triángulo Friki of Barcelona. In this store with a planetary name you will find a place where they will advise you with great affection and attention to detail.
Although it is true that we think that they are especially oriented to collectible card games, you can visit them without any fear since they are very well informed of the latest news.
One of its strengths is the large space reserved for playing games, with a very interesting collection of board games that is periodically renewed. In addition, they organize tournaments quite often so it is very easy to feel part of the community they are creating.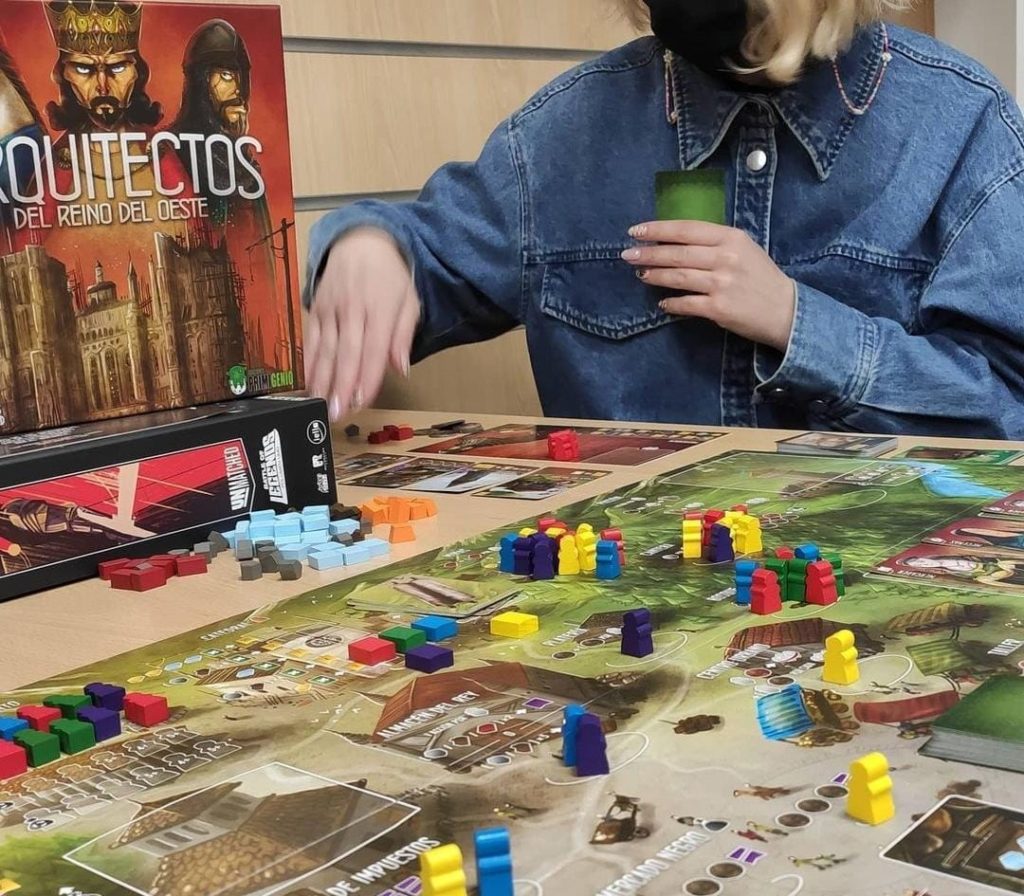 Dungeon Marvels (Carrer d'Olzinelles, 49, 08014 Barcelona)
The Sants neighborhood is fortunate to have one of the most emblematic shops in the city of Barcelona.
At Dungeon Marvels we have an immense catalog, continuously fed on its website, where you can find the latest news, import games and unbeatable offers.
These two types of products are a hallmark since many imported games, unpublished in Spain, if you cannot find them in Dungeon Marvels you will not find them anywhere. Its unbeatable offers give a lot of play and are the perfect excuse to fill those shelves of board games with discounts of up to 75%, any excuse is good to launch offers throughout the year.
What are your favorite board game stores?
Follow us on instagram to see more photos of our activities: www.instagram.com/kleff.bcn
Join our Meetup community: https://www.meetup.com/es-ES/kleff-top-events-in-bcn