KLEFF was born in October 2019. André and Pau, after spending the previous year meeting weekly to play board games, decided it was time to create a community of board game fans who would also like to do other fun activities such as hiking, escape rooms, paintball or just chatting.
The #TeamKLEFF is made up of two people but we always say that we are all part of it. Without our community, KLEFF would not be same. We listen to the people who attend our meetings and periodically ask for feedback to keep improving and to offer the best events in Barcelona. In addition, we have the active support of some members of our community, the collaborators, who help us to make any activity a success.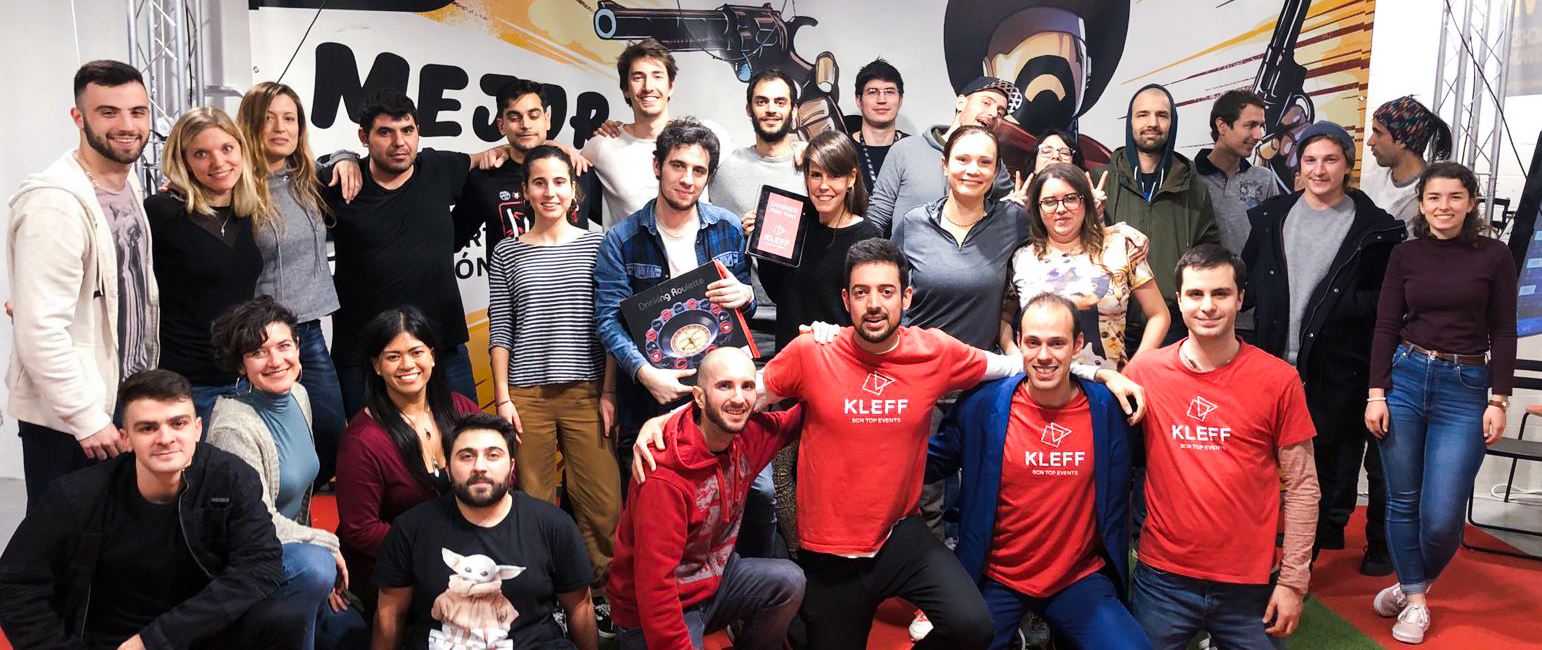 KLEFF's mission is to be the meeting point for young people from all over the world. It doesn't matter where you come from or how old you are. The only thing that is necessary to be a #kleffer is that you want to make new friends and learn new ways to have fun. Board games are the perfect excuse we use to connect people and break the ice. Do you dare to be part of our community?