Vacations are the ideal time to take advantage and play many board games. If we go on a trip we have the disadvantage that we have little space to carry games but did you know that there are small big games that fit in the suitcase?

A few days ago we did an Instagram Direct together with Mathom Maldà in which we gave you some ideas of small box games perfect for Easter. If you missed it, you can watch it here.
In addition to the list we proposed, we have added some highly recommended games that we detail below. In this list, we are also going to inaugurate a new way of talking about games: we will tell you what we liked the most and what we missed to make us like it even more. What do you think? We hope you find the idea interesting and let us know what you thought and if you are going to buy any of them in your favorite board game store!
1.The Crew (Devir Iberia)
This is a cooperative game of tricks in which we have to go getting missions. The novelty of this game is that communication is limited, we can only give clues once per round and these will only be to indicate whether one of the cards we have is the lowest value, the only one or, well, the highest. Each of the missions is a different challenge and involves thinking carefully about which cards to play. We are not surprised that it won the Spiel des Jahres 2020 among other awards.
What we liked most: the variety of missions, that it is a cooperative game and that although the minimum number of players is 3, there is a variation of the game for two players.
What should be improved: It would be cool to introduce new missions and mechanics, even though it has a lot of them, some can be a bit repetitive.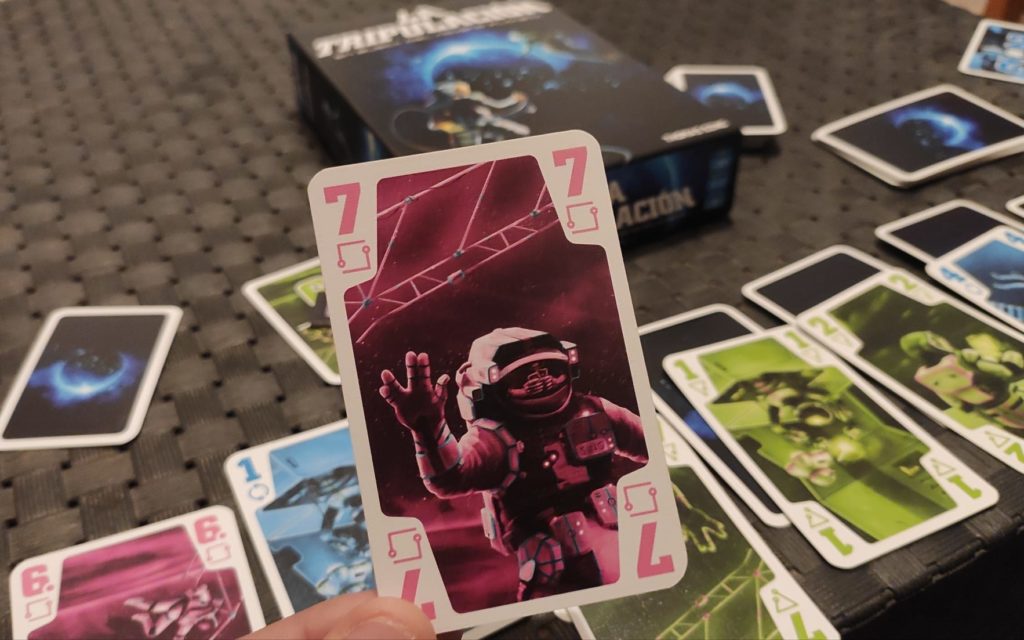 If before we were traveling through space, this time we go into the exploration of new worlds with very well illustrated ecosystems. Nuevos Mundos, by the Spanish author Pablo Jiménez, offers us an interesting collection set in which we have to acquire numerically correlative cards and ecosystems, always in a balanced way to add up the points that will give us the victory. We have tried it with two and four players and we liked it better with the minimum number of players because as more players participate it becomes more difficult to get correlative cards and score fewer points.

What we liked the most: a very fast game with different ways of scoring, you have to adapt to the moves of the other players to score points.What should be improved: with four players, it was a little complicated to score points because there was so much competition to acquire the cards and it can penalize a lot.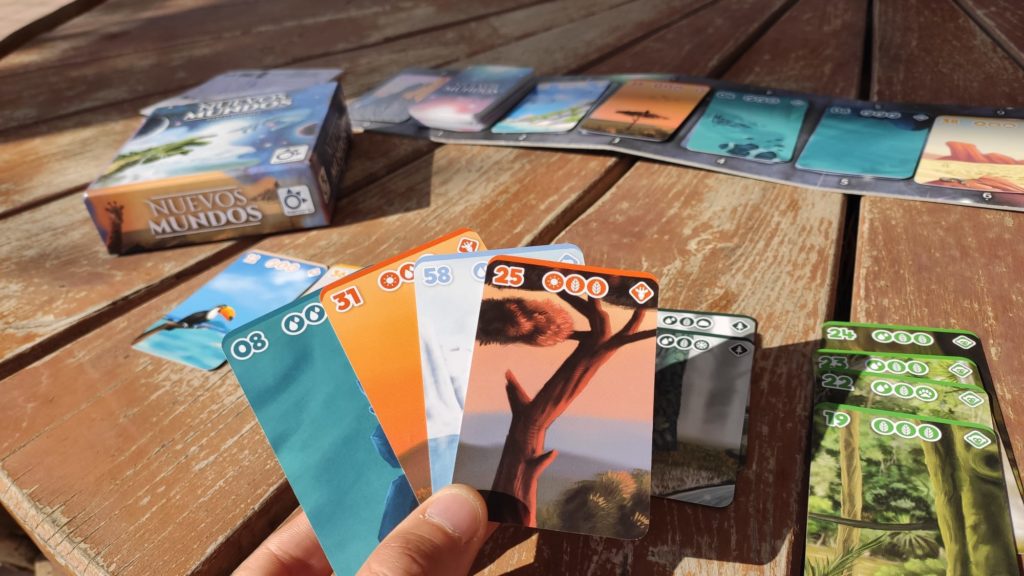 This game illustrated by Kristiaan der Niederlanden is one of those games in which you can't just play one game. The mechanics is very simple: the initial setup consists of 4 rows of cards of different birds, located in 3 columns. In our turn we will play one of the kinds of birds that we have in our hand in one of the ends of one of the rows and we will collect all the birds that are in the middle. In order to do so, we have to match the cards played with one of the birds. The first player to have one species of each bird or to have three of two different species will win.

What we liked the most: the art is amazing but the gameplay behind it is up to par, it works very well for less experienced players.
What it should improve: if the birds displayed an effect it would be a deeper game and would appeal to more experienced players.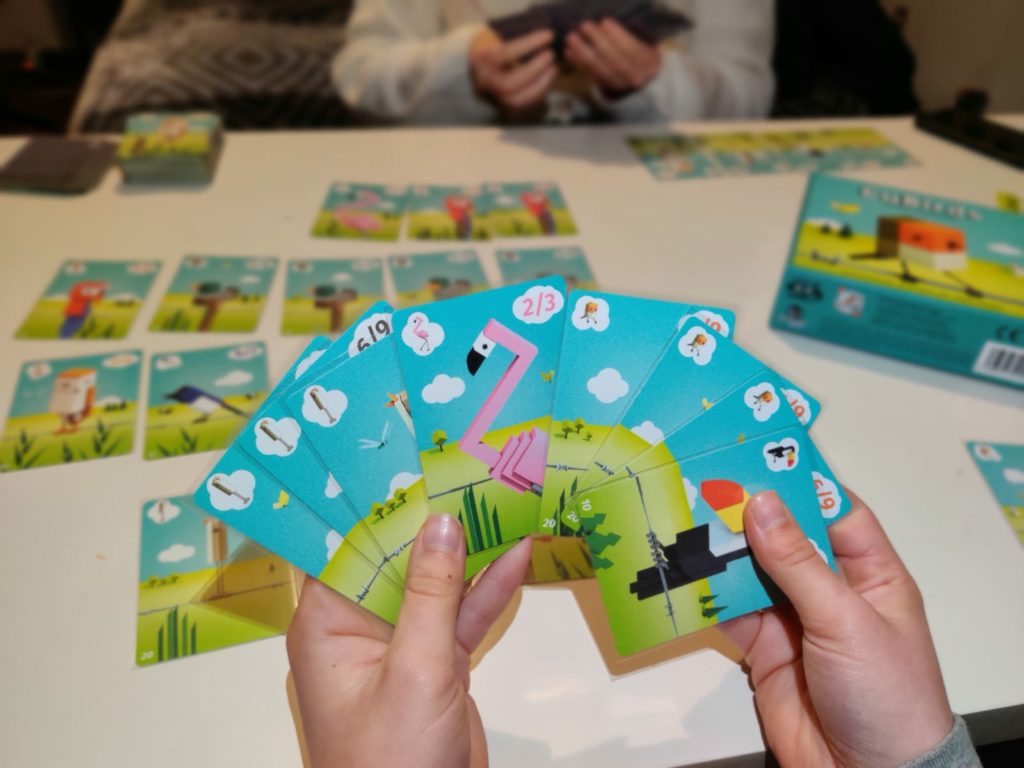 4. Wild Cards (Board Game Circus)

Same illustrator as CuBirds but a completely different game. In this occasion we are in front of an auction game in which we have to play the highest cards to try to dominate each one of the ecosystems where the animals live. If you like games in which to make points you have to make bets, it is a very valid option at a very low price. Note that at the date of publication of this article it has not yet been published in Spain so you can only get the German and English version as an import. On the BGG site you can get the rulebook in Spanish, click here.

What we liked the most: like CuBirds, they share illustrator and the art is beautiful. The auction mechanic is well implemented and exchanging dominance over some ecosystems makes that the game is not resolved until the end of the game.

What should be improved: some ecosystems at the beginning of the game are not very useful so it is possible that nobody wants them and they are abandoned.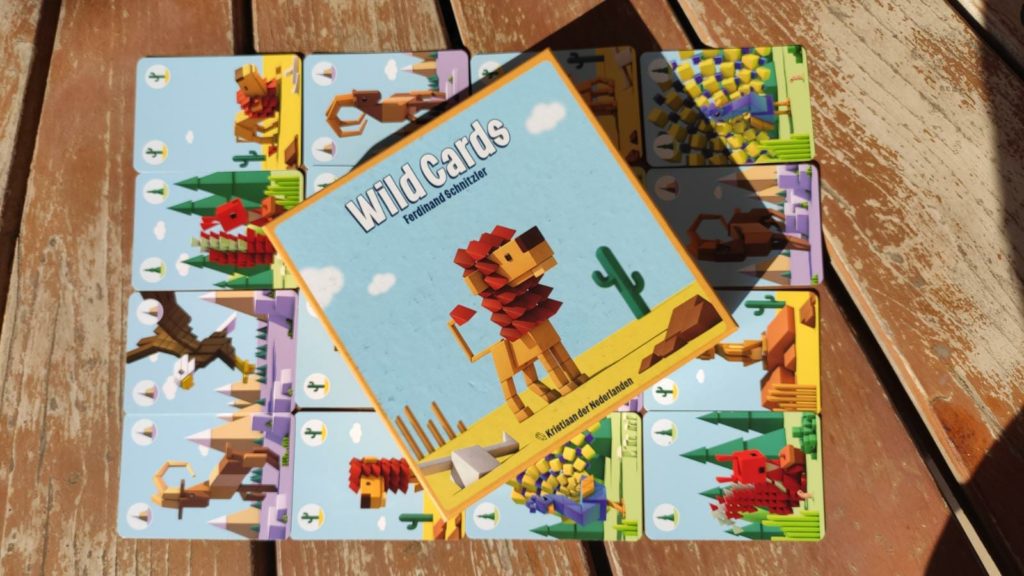 5. Zumos on the Rocks (Zacatrus)
As we told you, it is very common for art to weigh heavily when it comes to buying a new game. This small game by two Spanish authors, David Amorín and Ramón Redondo, hides an attractive proposal in which you have to place tiles by means of a draft mechanic and hand management. Will you be able to become the next master of juices by optimizing your tile puzzle?
What we liked the most: the tile placement and the draft mechanic is a good combination and makes you have to manage well where to place the tiles to score points, quite a strategy.

What should be improved: it is not its purpose, but as in CuBirds, a system could be implemented to display special effects depending on the type of juice we squeeze.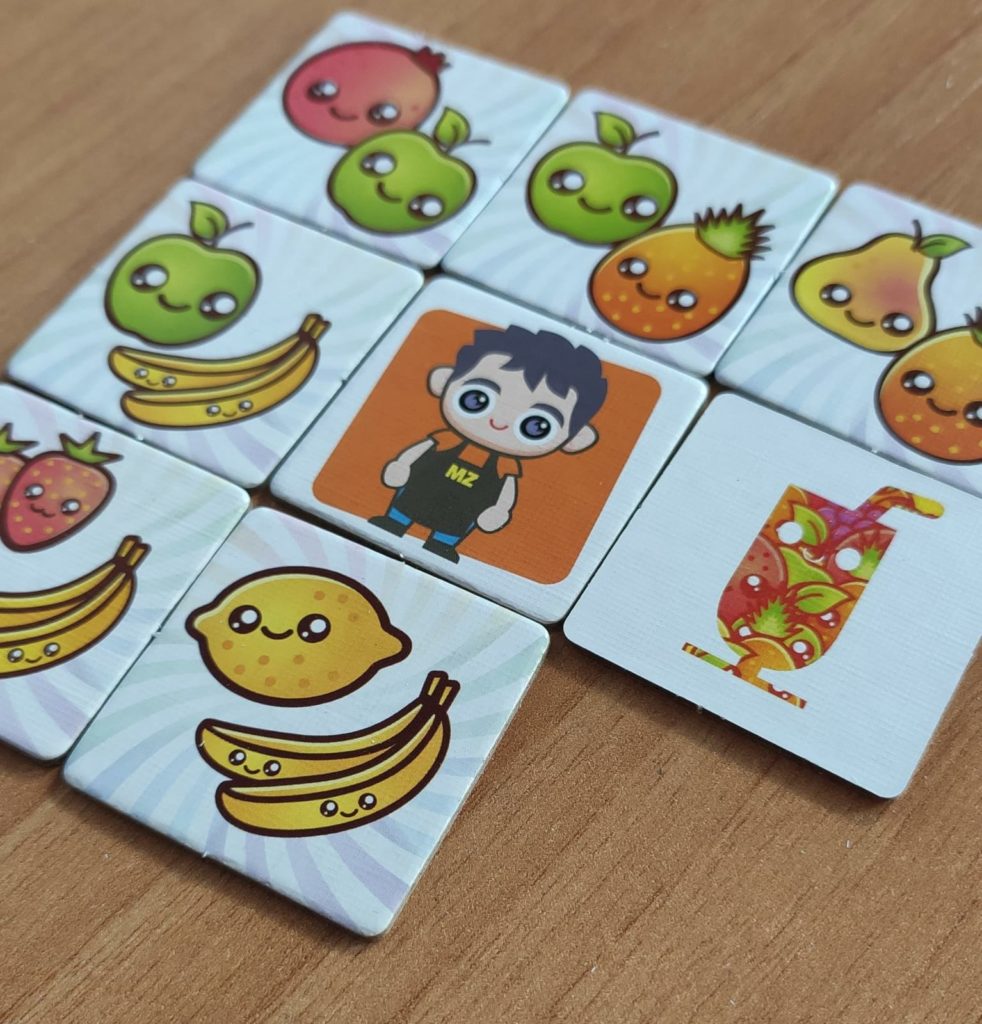 6. Nile DeLuxor (Melmac Games)
The other day, our friends at El Panda Jugón asked us if the mechanics or the theme of a game was more important. One of the most difficult questions to answer. In this game, the theme is quite important since the game is set in ancient Egypt and, consequently, the art is specially designed to transport us to that historical period. It is a set collection game, in which we have to collect cards of different crops to provide our population with a rich and varied diet. The luck factor is quite important because it is not much use to cultivate if we are not able to convert it into points.
What we liked the most: the games are very fast and learning to play is very easy. Being able to bother the other players makes it necessary to watch out and not speculate too much with the resources that we are playing.

What should be improved: it has failed us a little that there is only one lobster card, it hardly changes the course of the game to two players.

What travel games do you recommend?

Follow us on instagram to see more photos of our activities: www.instagram.com/kleff.bcn
Join our Meetup community: https://www.meetup.com/es-ES/kleff-top-events-in-bcn