KLEFF was born in October 2019. Many members of our community knew each other from attending other board game events, hidden role games, language exchanges or from hiking together.
October was a bit of a busy month, we tried out several different locations to see which one suited our activitiesbest. We were in a hurry to find a place that would bring together what in Spanish is called the "3B" (Bueno, Bonito y Barato), i.e. that would be spacious, with good lighting, good selection of food/drink and that would be reasonably priced. Don't forget that another "must" was that the place had to be centrally located. Mission impossible? Not at all.
We already had already decided on the first event that we were going to organize: "Game Night: Werewolf". If you do not know what the game is about, we invite you to visit this website, created by Alex Ickert and some of the most active participants.
First, we opted for "Café & Tapas", located in Rambla Catalunya 80, a nice restaurant, with a top floor ideal for organizing events. Although it wasn't our community's favourite option, the truth is that the times we've been there have been great and we've been very comfortable.
We also tiptoed through "Bar la Trobada" and "Snooker – Còctels i Billars". Very recommendable places near Plaza Tetuán, but they didn't fit with what we were looking for. Two other places that we tried before finding "our house" were "Malpaso Taquería", a Mexican restaurant with some incredible tacos and "Checkpoint Gaming", a retro videogame themed bar that we matched up with right away as we told in the interview we had in El Periódico. We couldn't spend much time in any of the latter because the space wasn't big enough.
At the end of October, Pau received a message on Meetup. It was Carlos who proposed us the Restaurante Navía as a space for our weekly meetings of board games and hidden role games. We went there with good prospects as we had good references from people in the neighbourhood who had eaten there before. We immediately reached an agreement with Carlos, who would give us the space reserved for groups on the condition that it was used properly. The day of the inauguration could not be another than "Halloween", the response was spectacular: full house.
Until December we had a great time, some board game authors and publishers like Cucafera Games, 2 Tomatoes, GdM Games, DoIt Games or The Mutant Apple (who, by the way, have their game SIN PIT available at Kickstarter) visited us. We also made some excursions to Rupit i Pruit, Cardona,Tavertet or Montserrat and cool activities like Paintball + Barbecue in Barcelona Radical and Escape Hall at 60 Escape.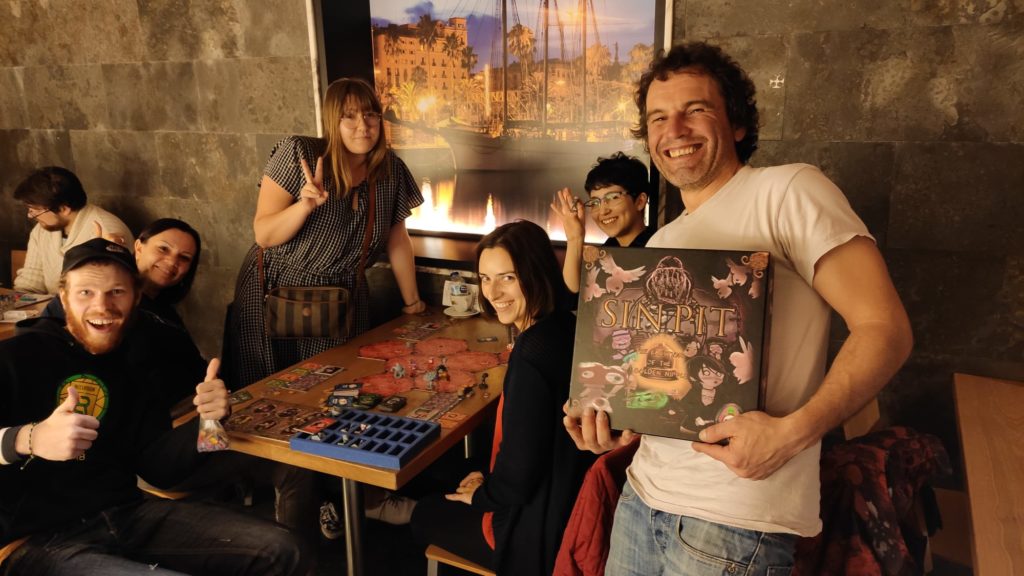 They say "New year, New life". In the case of KLEFF, new activities: Virtual Reality + Board Games and Treasure Hunt.
JuegaRV offered us the possibility of organizing virtual reality events. We decided it was a great idea but we wanted to take it for a spin. Why not mix virtual reality games with the board games that our community likes so much? How about adding other activities like darts, beer pong and trivia quiz? Definitely an explosive cocktail. This monthly event brings together everything you need to spend an unforgettable afternoon and evening, and we add refreshments and snacks. Perfect recipe.
We also attended a treasure hunt around the city of Barcelona, organized by Lucas who is developing a mobile application to explore cities in a fun, social and educational way. We immediately saw that KLEFF and Strollhunt (Lucas' project), could generate very interesting synergies. Since then, we have organized this fun activity monthly to walk around Barcelona and learn about its history.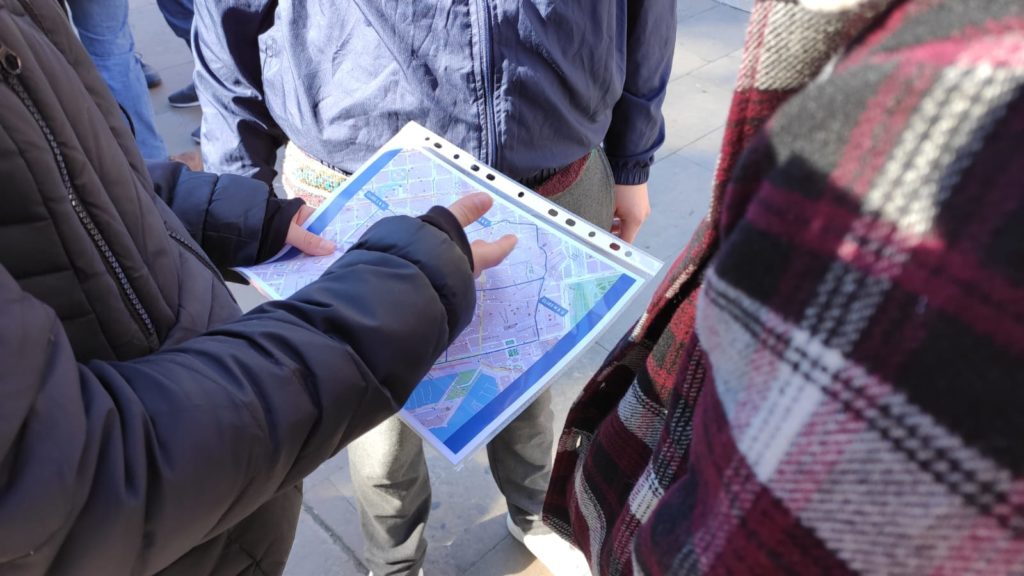 These last months we have continued to organize events online, due to the global situation we're living. Party Games, Werewolves and Online Tournaments are the main fun moments during the week. Also, during this weird situation we appeared in 2d6 Magazine explaining our initiative!
Click here to know about how we adapted KLEFF's events to the virtual world.
Do you want to meet us? Join our meetings!