As you may remember from the post explaining what we did during the confinement, we had a lot of online activity and one of the main events we organized were online board game tournaments.
Didn't you hear that we organized an online CuBirds tournament? Last Wednesday, February 24, we had the opportunity to hold a tournament of a super fun and fast game with cubic shaped birds. Published by Maldito Games in Spain and originally by Catch Up Games in France.
The objective of this filler game is to be the first player to accumulate seven different species of birds in your playing area, or two species with three birds in each. All birds have a small and large flock number, so you can add more cards at once to your play area.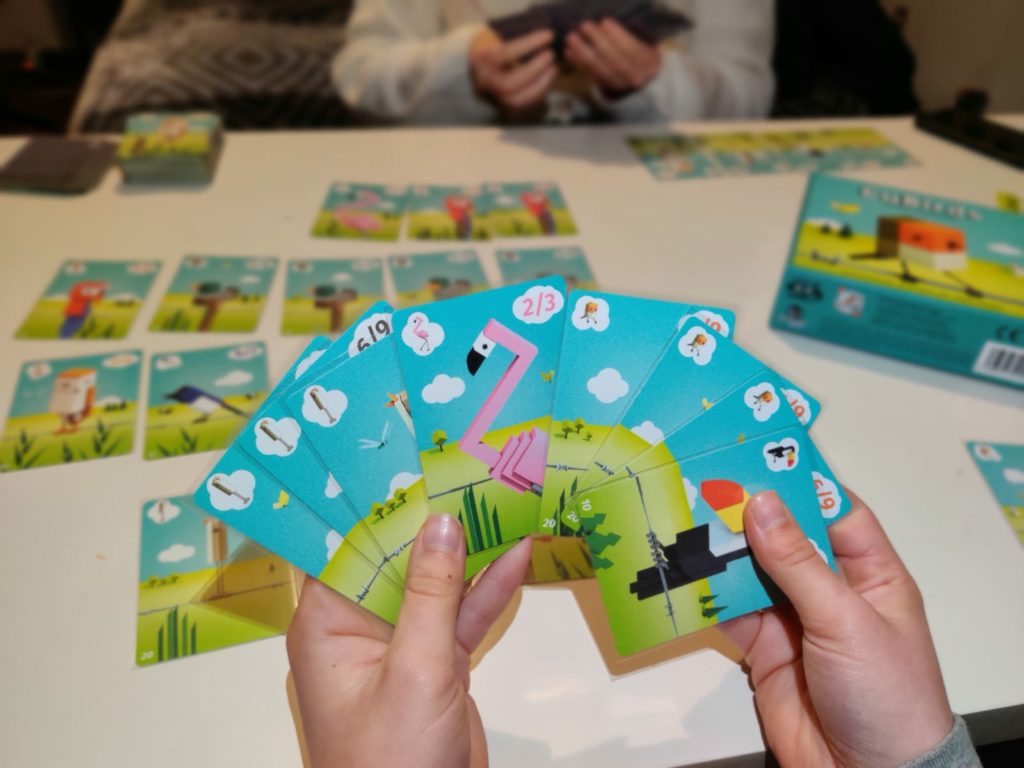 If you didn't make it in time to participate, don't worry, next Wednesday, March 10, you have another chance to test your skills against other players in the Scope Stalingrad tournament. Published by Draco Ideas and Zacatrus. What, you don't know what the game is? We'll tell you:
Aim…and fire! It is a game for 2 to 4 players, set in the battle of Stalingrad, where players take the role of snipers from both sides. The objective of the game is to take out enemy snipers or eliminate enemy troops for a total point value that depends on the scenario played. We will play it on Tabletopia, a very intuitive online platform with a huge catalog of board games.
As we know that the important thing is to participate, play and have a good time, we will give the chance to win a physical copy of the game to the one who manages to eliminate all the players. Are you up for it?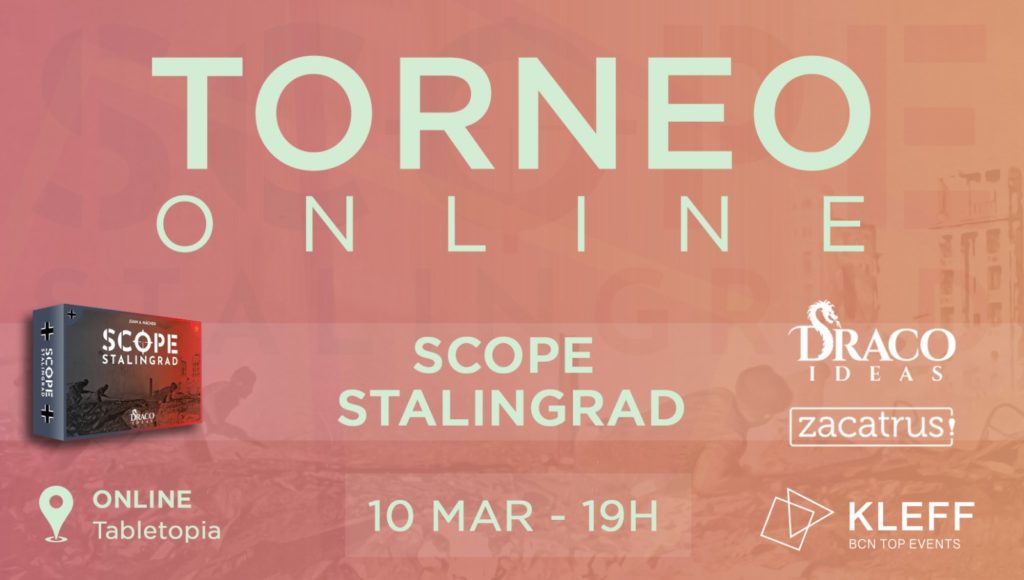 If you want to participate, please confirm your attendance at the Meetup event.
Don't forget to follow us on Instagram to keep up to date with our activity! You will find us here: www.instagram.com/kleff.bcn