Who said you couldn't play in times of pandemic? We have been living with a virus that has changed the way we communicate for over 6 months now. In Spain we are very kissing and we caress and hug each other continuously: we are a culture where distances are very short unlike others like those in Asia or even in European countries it is rare to greet someone you have just met with two kisses.
Since the end of the summer we have started again the Wednesday meetings. The capacity is limited and we try to avoid situations that put our health at risk. Masks, hand gel, distance between tables limited to a maximum of 5 players have become a routine when playing. We also try to prevent games from circulating between tables and leave some games in quarantine for a few days.
A few days ago we announced 8 games to play at distance. In this publication we give you some games that are seeing a lot of table recently.
This is a 2 to 5 player action programming game in which we will have to guide our samurai to the sanctuary. The most fun part of the game is that all the players move (in any direction) all the samurai so our plans can be in vain if our opponents program the samurai of any of the colors to go in another direction to the desired one.
This fast game (as its name indicates, it lasts 10 minutes) of 2 to 4 players puts us in the skin of an assassin / investigator in which we have a double mission: on the one hand, to assassinate our objectives and, on the other hand, to discover which are the objectives of the other players. If you like deduction and bluffing games, you will surely have time to play a game in between with these nice animals.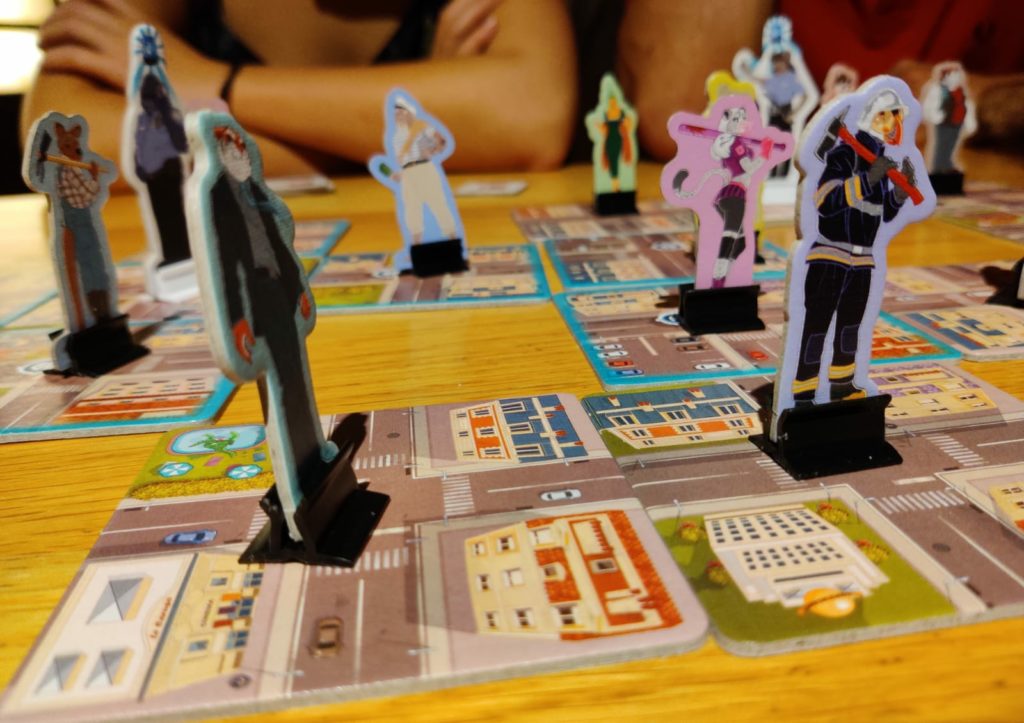 In September the authors of the Party Game "La Taja" came to visit us. A casual game that is participating in a crowdfunding at Verkami. The aim of the game is to get drunk (getting points) before the other players. The illustrations are very funny and the games are very agile. It is one of those games that can be explained in two minutes but you can also "learning by playing". There are already several people who have come to our meetings to try it out (blessed mouth-to-ear!).
And you, what games have you tried recently? Do you recommend us any?