Today's post does not have a specific theme, but we will tell you about some games that we have been playing in recent weeks. We will not only talk about board games, but we will also talk about a game that is played outdoors with the help of a mobile application. You know which one is? Keep reading.
We are already in the middle of spring and we really want to go out for a walk around the city of Barcelona and enjoy the increasingly better weather. Although Barcelona is not a particularly a green city, since although it has quite a few parks it is not especially known for it but rather for its architecture (proof of this is the Zoom in Barcelona game, which we talked about in the Board games post based on cities), Pau and Núria are lucky enough to live near the Parc de la Ciutadella.
Well, a few days ago we spent an afternoon with friends and this was our selection:
First of all, mention that they all have similar characteristics: small box, simple rules and fast games. In other words, the so-called "fillers", in this article by Don Meeple you can learn more about this type of game.
🥈Plata (@zacatrus). One of the novelties of the publisher. Drink from the classic card games with the Spanish deck, introducing new mechanics and ways of scoring. You are already taking time to buy it, it smells like super success.
🍱 Picnic (@zacatrus, @brainpicnicgames). A very interesting tile-laying game, you have to squeeze your head a bit to find good combinations and make a good tablecloth.
🐔 @desplumados. It never fails, we always teach it to non-gamers. Collection of sets (chickens), with mechanics to annoy rivals. Let's see if they reissue it soon!
🥗 Ensalada de Puntos (@deviriberia). Collection of sets with different ways of scoring that makes each game completely different.
💌 Love Letter (@zmangames_es) Hidden roles in their purest form. Each card has a special action. Play great in a deck of less than 20 cards.
🔢 The Game (@mercuriodistribuciones). One of the cooperatives that we have played the most. You can't talk and you have to have a good connection with the other players.
🎨 Red 7 (@tranjisgames). A very interesting proposal in which the rule to win is changing all the time.
📚 La Librería Abandonada (@genxgamesoficial). We didn't have time to play it but this escape room looks spectacular.
What games would you take to have a spring picnic?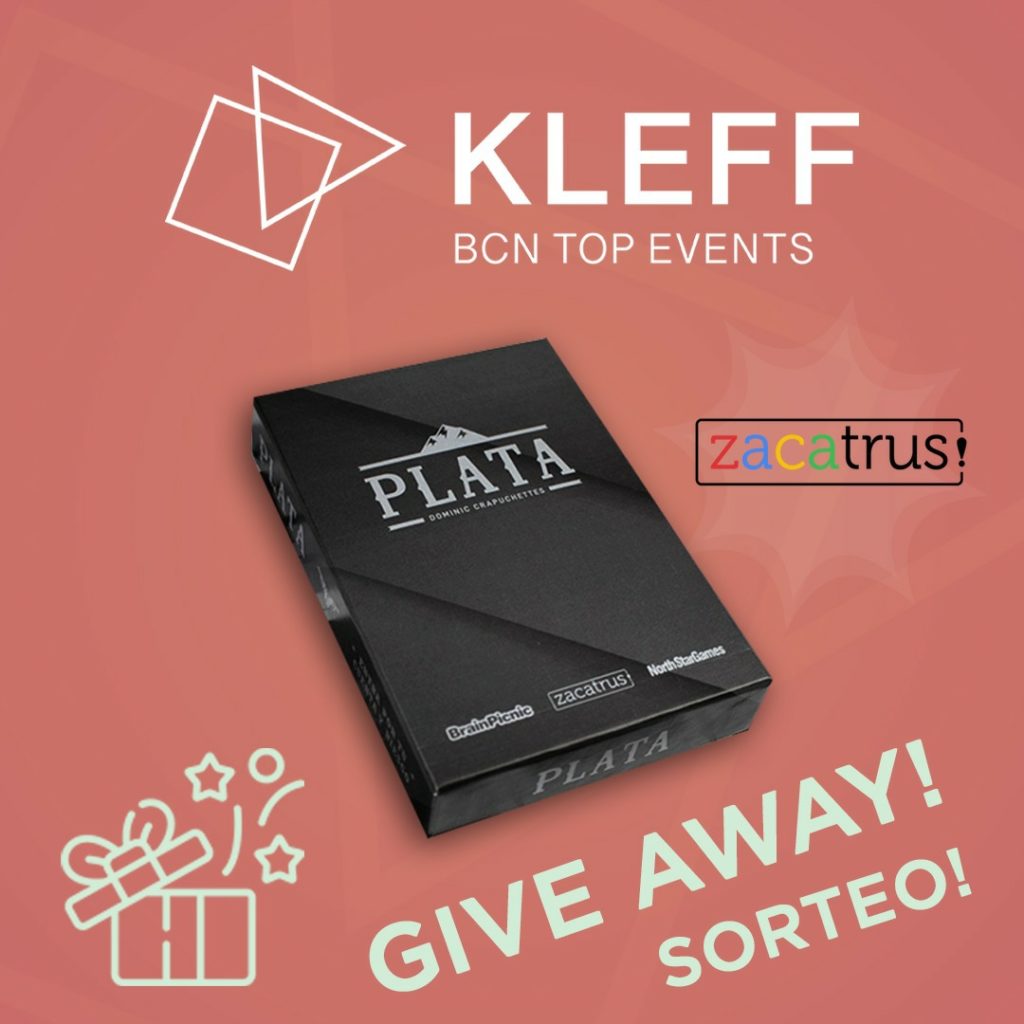 Random games we enjoyed recently
It's a Wonderful World (Tranjis Games)
Actually this game could be renamed "It's a Wonderful Game". This novelty in the Tranjis Games catalog is one of the great jewels that the year 2020 has left us, coming from a super successful Kickstarter and with some expansions that bring a lot of life to the base game. We are facing a draft game, through which we have to get resources to build a new world. A game of very simple rules and with a lot of strategy. We have tested it with different number of players and it works perfectly, it is even possible to play it in solo mode which is a hoot.
Here are some pictures of some special cards, a tribute to some well-known games such as 7 Wonders, Welcome To Perfect Home and Terraforming Mars, lent to us by Àlex as Jugador Inicial.
A fun Roll & Write game in which we have dice of different colors. It has reminded us a lot of Tetris, in fact, the name is quite similar, right? The objective of the game is to use the different shapes that appear on the dice to cross out spaces in the different scenarios. If you like this type of game, you can participate in the Kickstarter campaign (current at the time of publication of this post).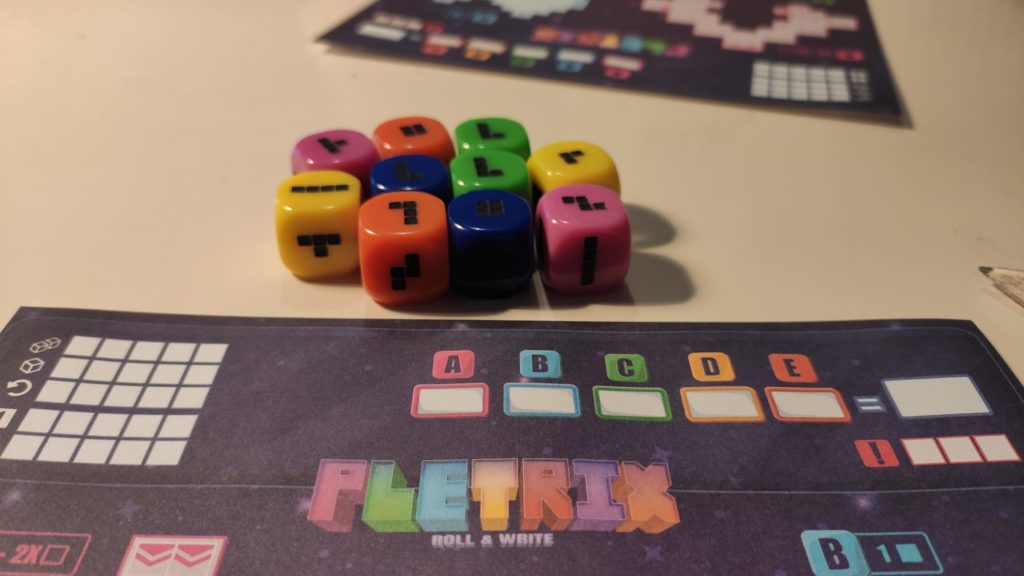 We have to confess that we had never played before we did the tournament but we were pleasantly surprised. In this case, the mechanic is "set collection" in which we have to get 5 seeds of the same class. For this, we have 5 different rodents, with their own actions. A quick and easy game perfect to start our Game Nights or between somewhat denser games.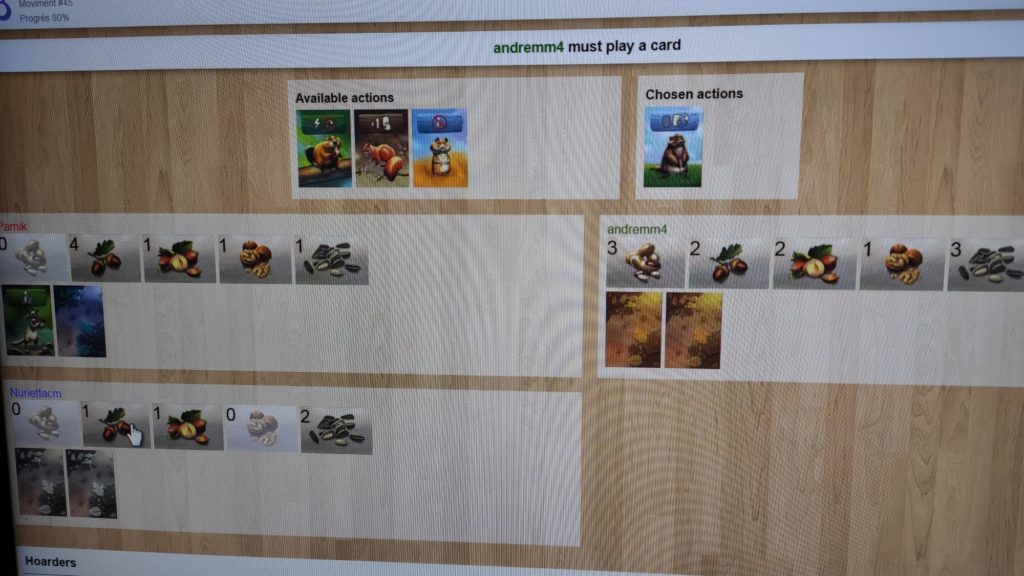 At the beginning of the post we told you about a game that is played outdoors, with an application but we did not give you more information. If we add that the objective of the game is to find treasures that the members of the community have hidden, surely you have already fallen into Geocaching.
One of our favorite hobbies is walking around and planning a route to find hidden caches. In Geocaching you have a map where you can view the exact coordinates (although sometimes the precision is not 100%) where you can find a small container that someone has hidden. To start playing it is as easy as downloading the application, creating a user account and seeing the map with all the hidden caches in your area. There are different types of caches: normal (which all members can access) and premium (only available for members who have subscribed in their payment method). In addition, there are also different types depending on how they are hidden: traditional in which you have the exact location,
Why do we like Geocaching so much?
It allows us to discover new places.
You have to put your imagination to discover where the containers are hidden.
We exercise (we have done more than 12km).
When you find the container, there are little moments of joy.
And you, what are you playing lately?
Follow us on instagram to see more photos of our activities: www.instagram.com/kleff.bcn
Join our Meetup community: https://www.meetup.com/es-ES/kleff-top-events-in-bcn