As we told you recently, we are periodically adding games to our playroom. Sometimes adding a new title to our collection can be a difficult task, which is why we made a short guide on choosing a good game and not dying in the attempt.
On this occasion, we will show you some games that we played last week in our weekly Game Night. Let us begin!
One of the big winners of the night was Cash n Guns, published by Repos Production, which Eva specifically requested and has been played by two groups. It is a game with different phases in each of the 8 rounds, it could be summarized as follows: use a shooting card (bang) or failure (click) secretly, aim at one of the players (all of them will do it simultaneously increasing the tension), decide whether to quit and spread the loot. Without a doubt, it is very attractive with its rubber guns and it is great to break the ice since, in addition to accepting up to 8 players, the rounds are very fast and guarantees laughs for both the most gamers and those who are less so.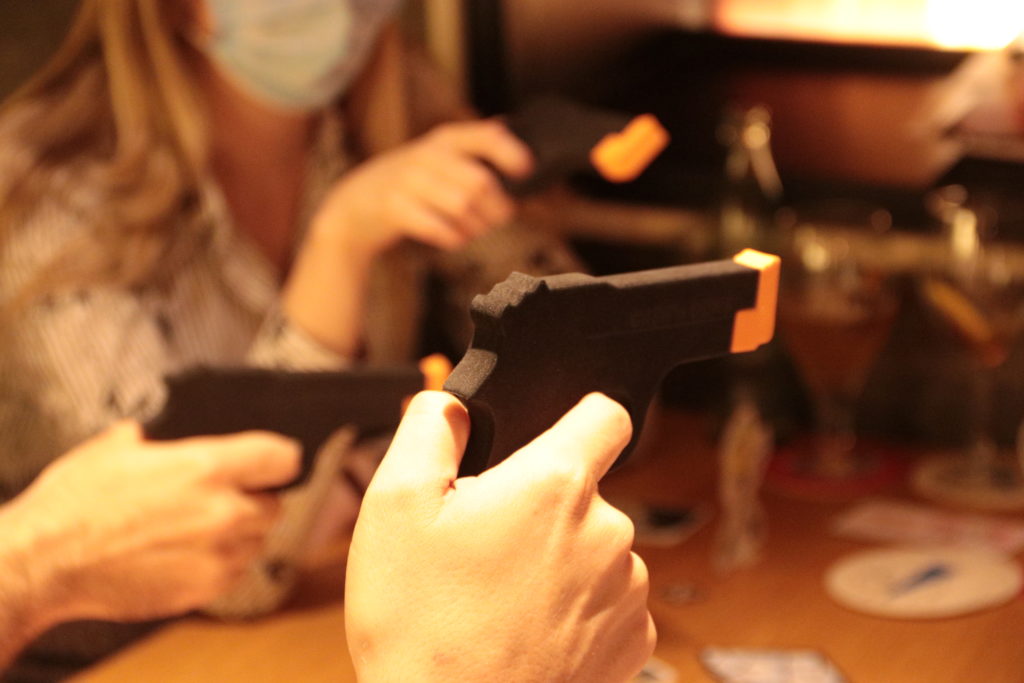 Azul, published by Plan B Games is also one of the games that always works well, both for novice and more experienced players. It is an abstract game in which we have to take mosaic pieces to make combinations and score at the end of each of the rounds and at the end of the game. The mechanics are very simple and it is very replayable, it is the typical game that when someone proposes you to play it, you cannot say no. In addition, it has an advanced game option, so the most experienced will be able to try it without fear of falling short. At the date of publication of this post on the blog there are three versions, each with different mechanics, for our taste, the first is the best. What is yours?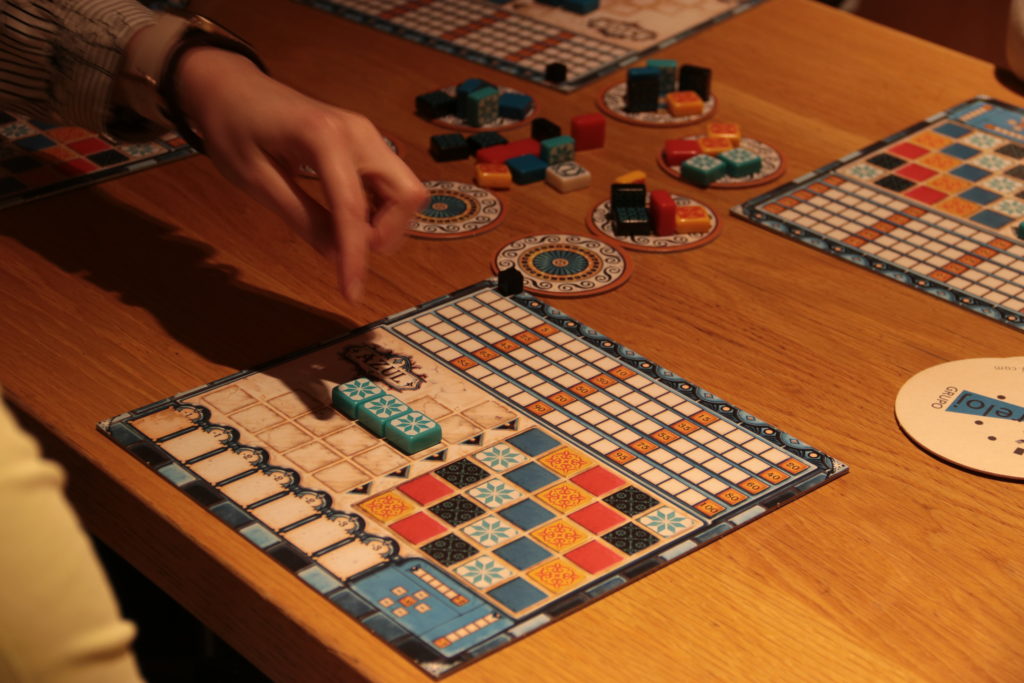 Another game that we were also asked to play after seeing the story post was Incómodos Invitados, published by Megacorpin. Surely many of you have played the well-known Cluedo, right? Well, we find the definitive evolution. Suitable for quite large groups, with many crime scenes (almost infinite through the app), different levels of difficulty, a smart deck of cards, what more could you ask for? Are you cool with deduction games? This is super top!
If your are the easy and fast games, take into account the recommendations of @notgretawhodis. This last week she has honored her title of Queen of the Fillers, bringing Skyjo and playing Virus!, Toma 6, among others. Do they sound familiar to you?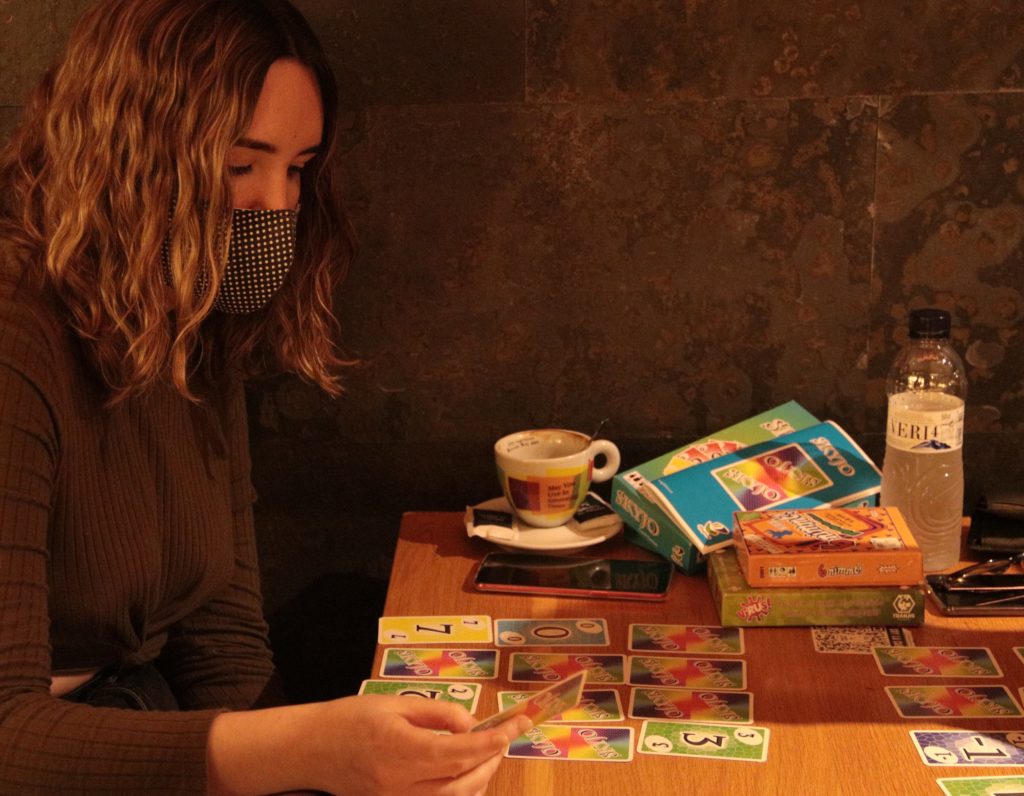 Two very interesting games are Wild Space and El Maestro, both from Tranjis Games. The first will allow you to do space combos and collect sets while the second will make you shame yourself by mimicking and drawing (bad).
We do not forget Wingspan, published by Maldito Games, one of the games that we like the most for both its art and its warlike mechanics. What is the importance of art in board games for you? King of Tokyo, published by Devir Iberia, in which we have to defeat different monsters by combining the result of the dice and Sugi, published by Guerra de Mitos, in which we have to program our actions well to reach the first goal.
We love teaching new games like this Rodents from Lúdilo Juegos that we made an online tournament for!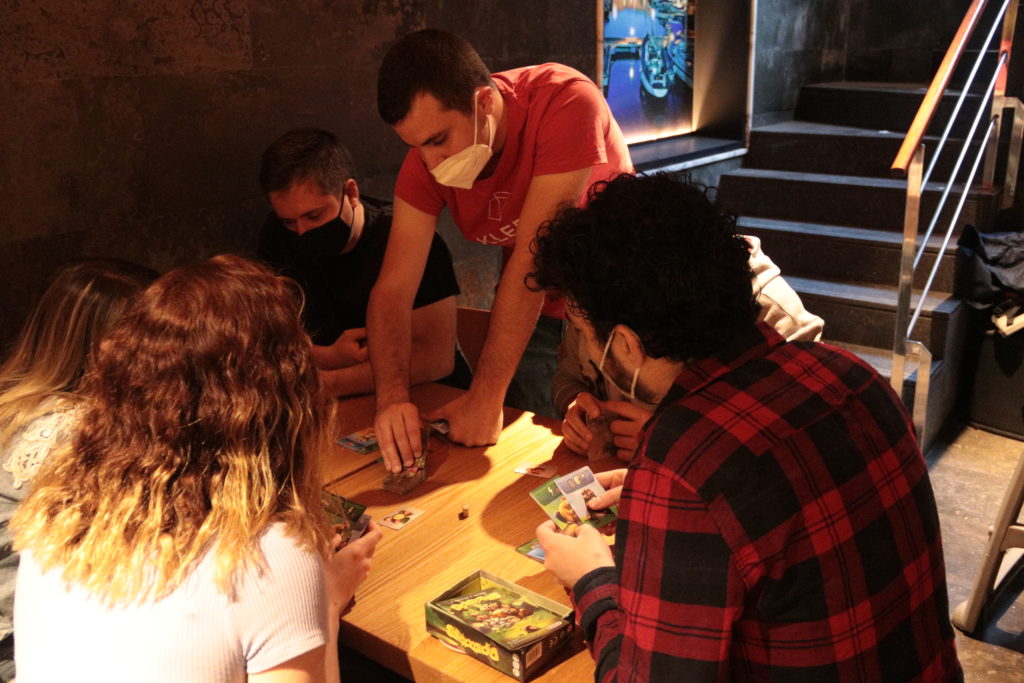 Last but not least, it is worth mentioning that Alberto Millán visited us to teach "VIAJE AL CENTRO DE LA TIERRA", published by Looping Games. In this session, more than 20 people tried the game with Alberto as master of ceremonies in the purest bingo style. If you still do not know it, we encourage you to try this fun Flip & Write, suitable for literally any number since it supports games of 1 (with its great solitaire mode) up to 50 players.
The objective of the game is to draw a route from the entrance volcano to the center of the Earth and then try to find the exit through another volcano, with the help of the coordinate and tunnel cards. Beware of the creatures! The sensations have been very good and we are very happy that there have been so many people asking to try it In addition, from the magnificent proposal that the author raises, we want to highlight the excellent graphic section, the work of Pedro Soto: the cards are super cool.
Follow us on instagram to see more photos of our activities: www.instagram.com/kleff.bcn
Join our Meetup community: https://www.meetup.com/es-ES/kleff-top-events-in-bcn